Welcome to OXI MOX
01. Message from Chairman
Abbas Moeman
Oxi Mox Enterprises has entered the most exciting phase in the developing history of Kingdom Of Bahrain. In 2010, when more than 100 nations were competing in market , our leadership and our people, it was a resounding step of confidence in our city.The developing and growing phase of Bahrain nation was extraordinary results for growing in market.The constant quest to be extraordinary is what has established Oxi Mox as a national champion company of  Kingdom Of Bahrain.Over the past 7 years,Oxi Mox has redefined the dynamics of  development, which now serves as a template for others across the world. We have always believed in the vision of His Highness Sheikh Khalifa Bin Salman, Prime Minister and Ruler of Kingdom Of Bahrain, who reminds us that "one cannot discover new oceans if you lack the courage to lose sight of the shore."Our driving force, undoubtedly, has been the trust our shareholders have placed in us. They stood by us as we shaped the city's skyline, built the world's best Showrooms, created world-class hotels, and expanded to international markets. Today, across the world, business development models are being reshaped and economic and innovation cycles are shrinking. Companies that do not respond to these changes risk being exposed to irrevocable risks that affect their long-term prospects. ​We are sharpening our strategy to be one of the world's most valuable, most innovative and most admired companies. Our goal is to be an unstoppable company that creates enormous value for our shareholders, stakeholders, and the economy.
Professional and skilled team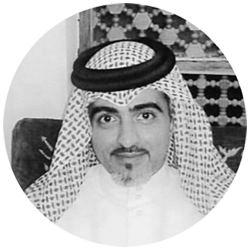 OXI MOX CARPENTRY
is special branch of Oxi Mox Enterprises for Dealing of Interior Decorations, Furnishing of flats, offices & Showrooms all over Bahrain. OXI MOX CARPENTRY is producing classical and modern product ranges from last 10 years in growing market of Kingdom Of Bahrain.
OXI MOX FASHION AND CARPENTRY
Joint Venture
OXI MOX TRADING received the Joint Venture Support of "ASIA CARGO & PACKING" to get strong feet in Bahrain Market.
OXI MOX Enterprise
Founded in 2008